The Ultimate Guide to Bridal Lingerie
Scary but true: The wrong wedding lingerie can totally ruin the look of your gorgeous wedding gown. Shopping for bras and underwear might not be as exciting as finding your dream dress, but don't overlook the importance of these foundation pieces. (They're called that for a reason!) Stakes are high when it comes to bridal fashion; the last things you want are any visible straps, lumps, or lines.
How to rock your backless look effortlessly
So you've decided to go backless at your wedding, your reception or on honeymoon. Great choice! Backless is undoubtedly one of the best ways to look both fashionable and sexy at the same time, so its no wonder it once again features heavily in most designer's 2019 collections. 
Unfortunately, what no one will tell you is that it is also one of the easiest looks to get wrong if you don't take care of the basics…
To absolutely ROCK your backless look, you're going to need to think about bust support first. And here's why…
• YOUR POSTURE. Having lift and support for your 'boobs' is going to help your posture by pulling back your shoulders and pushing out your chest. This will give you a more S-shaped side silhouette rather than the dreaded C-shape. This is true for larger cup sizes just as much as it is for smaller. Need a boost in the bra dept? Choose a lingerie solution with adjustable/ removable padding. Don't need it? Remove the padding or choose an underwired soft-cup option instead.
• YOUR COMFORT. By choosing a backless look, you've already sacrificed the security of your bra's back band… For larger breasted women, this means the added burden of weight. Now fast forward a few hours and … you can see where I'm going with this, right? Save on back-ache. Opt for a lingerie solution that gives you the lift and support of a regular bra, but without the need for a back band.
• YOUR CONFIDENCE. Add posture and comfort together and you get the biggest benefit of all. And what better way to showcase your best assets than walking into a room, down the aisle or on the dance floor with confidence! Your dress will fit better too. No need for costly alterations or last minute panic.
Any reputable boutique with a fabulous seamstress will also be able to offer built in, or sewn in solutions, that way you simply don't have worry about it at all! Simples!
ALL YOU NEED TO KNOW ABOUT STICK-ON-BRAS FOR YOUR BACKLESS LOOK
Silicone stick-on-bras are seen by many as a 'quick fix' to the challenges some women face when wearing backless garments. They are cheap, easily available and offer all the promise of a successful backless look. But before you go out and buy some, a few words of advice…
1. STICK-ON-BRAS (LIKE SEWN IN CUPS) OFFER NO REAL SUPPORT…
2. THEY WILL LOOSE STICKINESS AFTER A FEW HOURS… 
3. MANUFACTURER'S DISCLAIMER: THEY ARE POTENTIALLY HARMFUL FOR YOUR HEALTH…
4. SILICONE IS NOT BIODEGRADABLE NOR WIDELY RECYCLED…
So girls, have we made our point strongly enough?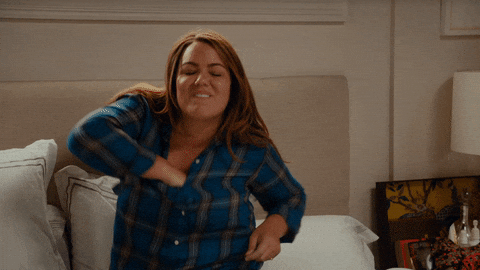 The Bridal Lounge recommends; Here's some of our favourite pieces that solve all your underwear stresses.
ENDER LEGARD TO THE RESCUE
Ender Legard have the most fabulous selection of underwear that performs well at every level! Backless, Strapless, plunge v? Yes, yes and yes again! Larger sizes, happy days, yes!
If your dress already has fabulous support then all you need to think about it knickers! Go for comfort and seam free. Commando Thongs come in different shapes and are perfect for the seamvsfree finish. Go for nude colour way to be safe. Bear Necessities is a fabulous on line one stop shop for most bridals lingerie requirements.
We know this all lacks a little romance but you can always get something extra special to change into later!